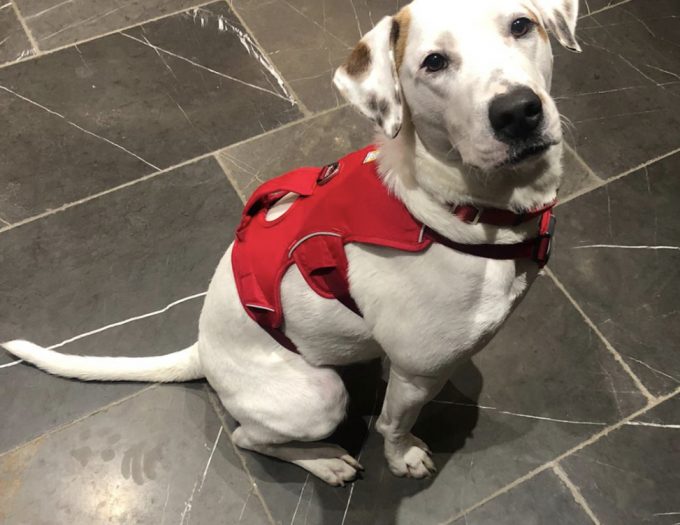 Can you adopt Datsun?
Name : Datsun
Breed : Medium Crossbreed
Age : 01/05/2019
Sex : Male
Intact : No
Town/City : Reading
County : Berkshire
Listed by : BeKind Rescue
Information about Datsun
We have Datsun in with us but at the moment. He is in Reading, Berkshire.
We would like to ask for a foster with a view to adopt with Datsun so we can work closely with him and his foster. We would really love to find him a home that is child and animal free, quiet with minimal comings and going's. He also needs plenty of space!
A little bit about our boy Datsun:
He takes his time to trust, but after he learns to trust he is a very loyal and loveable boy. Once he has been given time his needs and ability to cope will change. He gets quite anxious in new situations, and around new people. He can also be lead reactive and has a high prey drive. His current fosters are taking him to an enclosed field for his physical exercise as well as working on his mental stimulation in the home. He learns new things so quickly.
Datsun arrived from Spain in November 2019. He seemed to settle very quickly into his foster home and they fell in love with him. They adopted him but soon after he started showing resource guarding behaviours, and being reactive towards other dogs on walks as well as the resident dog. He was brought back in to us for his safety and for the safety of the children and resident dog. Our fosters worked with him and after a couple of months he came on so well.
He was adopted again with slow handover, having meets over time. Unfortunately it has been quite overwhelming for him and the surrounding area was quite busy. His adopter worked really hard to help him, and had an amazing, highly recommended positive behaviourist. Unfortunately, it was just too much for him and for the adopter and she made the devastating decision to bring him back in to us, knowing that we will do our upmost for him. We cannot fault the time, love and effort his adopter had put in to help him transition. It just wasn't the right placement for him.
He is a strong boy. He struggles with separation anxiety. He is energetic. He needs a lot of mental & physical stimulation. He is so trainable and loves to be 'doing'. He is so loving and loveable we cannot stress this enough!
Once he's been able to settle we can help with a fully qualified behaviourist and support from the team.
We understand this is a difficult time due to Covid and the transitions we are all making due to the pandemic but we really want the very best for our boy and we know there is someone out there who can give him the time, space and love he needs!
If you feel you can offer Datsun that perfect foster to adopt home and have the time please get in touch! We would LOVE to hear from you!
Location and Contact Details
If you are interested in giving a new home to Datsun, please get in touch with the owners-keepers today. Pets can be listed for adoption by private individuals, animal charities or voluntary groups, and each will have different contact preferences and adoption procedures.
Depending on their preferences, the current keepers may prefer telephone or email enquiries in the first instance, or may provide an address where you can visit and see their pets and discuss adoption in person. If a telephone number or address was provided, click the 'telephone' tab and you will find it there, along with any comments on when to phone, etc. If the keepers are willing to accept email enquiries, there will be a contact form on the 'Email Enquiries' tab which you can use to get in touch.
General Information about Datsun:
Current Location:
Reading, Berkshire
Who to contact:
Datsun was listed by BeKind Rescue - ask for Ali or Emma
Viewing address: Not given at this stage - please contact by telephone or email in the first instance.
Note that due to limited manpower, animal rescue charities and voluntary groups may not always be able to respond to telephone calls, so please be patient. When calling private individuals, please consider the time when ringing! In any case, do not call the number shown unless you want to enquire about adopting the pet listed here.
Contact Tel No: None provided.