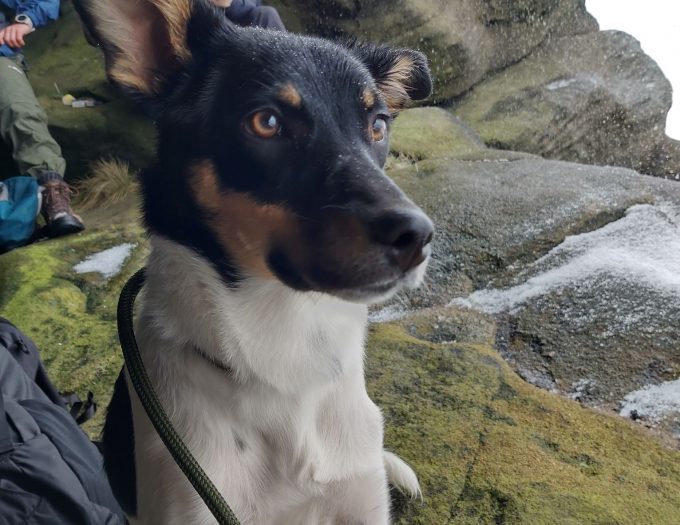 Can you adopt Isari?
Name : Isari
Breed : mixed
Age : 1 year
Sex : Female
Intact : Yes
Town/City : Horsham
County : Sussex
Listed by : Paws2Rescue
Information about Isari
Isari is an energetic and intelligent 1 year old mixed-breed. According to the DNA test she's 54% Collie and it definitely shows through her working dog personality.
Isari is sociable and playful towards people and dogs she knows or meets outside. She is currently in foster at Horsham Kennels where she quickly became everyone's' favourite. She is extremely clever and her obedience training is excellent. Isari is very food motivated, follows commands immediately and learns new tricks very quickly. She enjoys agility training and is exceptionally good at it, she loves to practice regularly with the staff at the kennels.
She loves a fuss but is also happy to take herself off to her safe place for a nap when she is tired and for a good night sleep. Isari is used to a harness and adores long walks. A decent amount of physical and mental exercise is essential to keep her happy and healthy.
Isari would love an active home with someone who will take her out for runs, have the time at home to mentally stimulate her with games and understand the signs of when she also needs some calm time out. Isari is a wonderful girl who loves cuddles and attention. She thrives on praise and is making excellent progress in her training.
Due to her temperament we can only adopt Isari into an adult home with no other pets.
Currently in Horsham.
Location and Contact Details
If you are interested in giving a new home to Isari, please get in touch with the owners-keepers today. Pets can be listed for adoption by private individuals, animal charities or voluntary groups, and each will have different contact preferences and adoption procedures.
Depending on their preferences, the current keepers may prefer telephone or email enquiries in the first instance, or may provide an address where you can visit and see their pets and discuss adoption in person. If a telephone number or address was provided, click the 'telephone' tab and you will find it there, along with any comments on when to phone, etc. If the keepers are willing to accept email enquiries, there will be a contact form on the 'Email Enquiries' tab which you can use to get in touch.
General Information about Isari:
Current Location:
Horsham, Sussex
Who to contact:
Isari was listed by Paws2Rescue
Viewing address: Not given at this stage - please contact by telephone or email in the first instance.
Note that due to limited manpower, animal rescue charities and voluntary groups may not always be able to respond to telephone calls, so please be patient. When calling private individuals, please consider the time when ringing! In any case, do not call the number shown unless you want to enquire about adopting the pet listed here.
Contact Tel No: None provided.