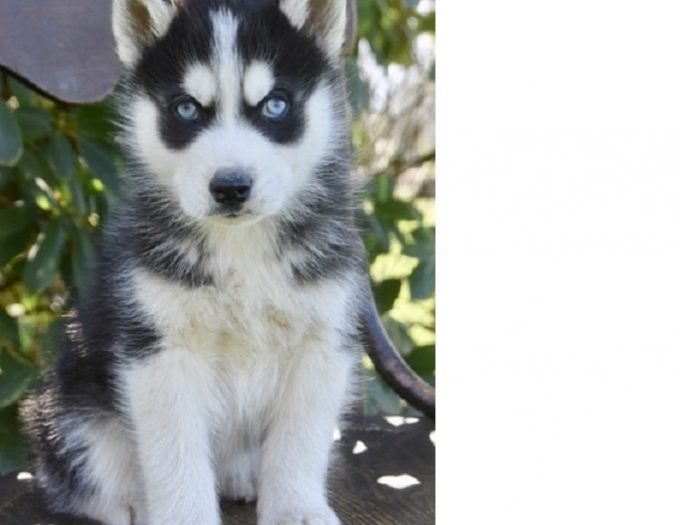 Can you adopt Duke?
Name : Duke
Breed : Siberian husky
Age : 10 weeks
Sex : Male
Town/City : United Kingdom
County : Worcestershire
Information about Duke
Harper is a real live wire who loves walkies and playtimes. He has a few diva tendencies and will often stop on a walk and demand some attention before going any further! He can be boisterous on his lead and VERY independent when the mood takes him. He gets along so well with other dogs and loves to make new canine buddies, and would happily run around off lead with them for hours. Harper has a reputation for being a clown, and he often has us doubled up with laughter with his antics and daft ways.It is ESSENTIAL that Harper's adopters have both proven Husky experience, along with a suitable outside area for him to live in. He is not a dog that can be kept inside the home as he is very protective of random items. As much as he is so playful with other dogs, his tendency to guard means he must be the only pet in the home. Walking and off lead pals are absolutely fine, but he can't live with them. Harper will also need the home to be child free. He's on a training programme for him to be more accepting of handling, particularly grooming, as that is his least favourite thing in the whole world, but he's a very hairy boy!
Location and Contact Details
If you are interested in giving a new home to Duke, please get in touch with the owners-keepers today. Pets can be listed for adoption by private individuals, animal charities or voluntary groups, and each will have different contact preferences and adoption procedures.
Depending on their preferences, the current keepers may prefer telephone or email enquiries in the first instance, or may provide an address where you can visit and see their pets and discuss adoption in person. If a telephone number or address was provided, click the 'telephone' tab and you will find it there, along with any comments on when to phone, etc. If the keepers are willing to accept email enquiries, there will be a contact form on the 'Email Enquiries' tab which you can use to get in touch.
General Information about Duke:
Current Location:
United Kingdom, Worcestershire
Who to contact:
Duke was listed by
Viewing address: Not given at this stage - please contact by telephone or email in the first instance.
Note that due to limited manpower, animal rescue charities and voluntary groups may not always be able to respond to telephone calls, so please be patient. When calling private individuals, please consider the time when ringing! In any case, do not call the number shown unless you want to enquire about adopting the pet listed here.
Contact Tel No 07451237575