Yorkshire Cat Rescue, Keighley
Pet Rescue and Pet Welfare Groups
Yorkshire Cat Rescue is involved with pet welfare and is always looking for people who are interested in adopting and giving new homes to pets that need rehoming. If you want to get in touch, please remember that organisations like this typically only work during office hours and may take a little time to answer emailed enquiries.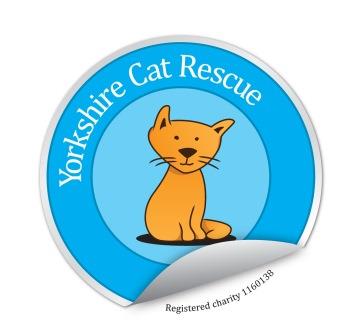 Yorkshire Cat Rescue
Pet Types :Cats only
Town/City :Keighley
County :West Yorkshire
Contact Tel :01535 647184
Website :Click to visit website
Full Address
The Farm, Lower Pierce Close, Cross Roads, West Yorkshire BD22 0DU
Information and Enquiry Form
Yorkshire Cat Rescue is an cat re-homing charity, founded in 1992. The charity has a centre where unwanted cats are housed in individual pens until a new home is found for them. We also have an extensive foster network so that all kittens that come to us can grow up in family homes until they are ready to leave their mothers. The number of cats helped has increased over the years and now over 800 cats find new homes every year through YCR. Every cat that comes through the charity will be neutered, micro-chipped, vaccinated, treated for parasites and assessed medically and behaviourally. We will take our vets advice on medical treatment for every cat but do not limit care or treatment for financial reasons. We will never put a cat to sleep unless our vet tells us it is in the cat's best interest. We utilise experienced fosters and staff with regard to any behavioural issues for the cat's benefit and to help every cat get a better chance of finding a new home. The charity believes every rescue cat is deserving of that chance and works to find each one a suitable home. The adoption process is open and non-judgemental, we believe that everyone who wishes to share their life with a cat should get the opportunity of taking a rescue cat into their lives. We will work with new owners to ensure that they and their cat are happy and that the cat can be provided with the care it needs once homed.
Adoption or Rehoming Notes
​​You should be prepared to spend quite some time meeting the cats here. We will ask you about the sort of home you are offering and suggest which cats will be most suitable for you,​ we​ then let you spend time with them until you have decided. If there isn't a cat for you, you are welcome to visit again at a later date when we may have different cats in. However, we will only reserve a cat for you for 24 hours (unless it requires veterinary treatment), so you should visit when you are ready to take the​​ cat . We will give you advice throughout the adoption process. Whether you are a first time cat owner or one with experience you can contact us after the adoption ​with any questions ​you may have​.​ We do have a policy of not homing adult female cats to homes that have resident adult females. This is because this combination of cats can be the most difficult to integrate and we want the homing process to go well for our cats, the resident cat(s) and you.​ ​If you do have a resident female cat and you want another you will need to adopt a male cat or ​a kitten of either gender.​ The adoption fee is £80 for an adult cat and £85 for a kitten. ​Please check our website for details of cats looking for homes http://www.yorkshirecatrescue.org/adopt-a-cat/​ . ​We do not always put our kittens on the website as they tend to come and go so quickly. Kittens grow up in foster homes and quite often our foster carers post pictures of their charges​ ​on our Cats looking for homes Facebook page so you maybe able to see some of them there https://www.facebook.com/groups/catslookingforhomesatYorkshireCatRescue/
Opening Hours
We're open from 10.30am to 4pm on both Saturdays and Sundays, and 1-4​​ Monday- Friday (closed Wednesdays), and you are welcome to visit during those times to see if there is a cat waiting here for you. You don't need​​ an appointment to visit during those times, however, if you ha​​ve specific requirements it may be worth while phoning first to check that we have a suitable cat available
Enquiry Form
Animal Welfare Groups often have limited manpower to deal with email enquiries so please don't use this form unless you are interested in adopting a pet, would like to make an appointment to view a pet you are interested in adopting, or unless you are volunteering to help in other ways. For the same reason, some pet rescue organisations may take several days to reply, so please be patient! Thank you.