Supporting Pet Rescue Centres
While planning this site and chatting with various people involved in cat and dog rescue organisations, we realised that whilst all do a lot to help rehome pets and take care of their welfare, not all pet welfare organisations are the same, and we decided we wanted to comment on this. However, regardless of our opinions, we should make it clear that it doesn't matter who you adopt a pet from; a homeless pet is a homeless pet wherever you find it.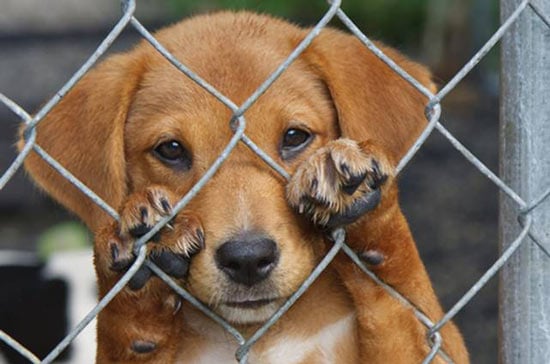 Types of Animal Welfare Organisations
Essentially, there are two different types of animal welfare organisation; registered charities and volunteer groups who do the same sort of thing. Registered charities generally have an easier time raising funds with which to finance their work and whilst most start as local concerns, many have grown into national groups. The most famous animal welfare charity in the UK is of course the RSPCA, but there are other national groups such as 'Cat Protection' and 'Dogs Trust'. The latter, as you might imagine, specialise in rehoming cats and dogs.
Different Policies
Aside from the fact that local cat rescue and dog rescue groups work specifically with pets abandoned in their home areas, there are other differences. Each organisation will have its own operational policies, covering matters such as rehoming criteria, whether pet are neutered/spayed, who they will rehouse pets with and other requirements. All check their guests' health and behaviour before rehoming pets.
"No Kill" Policies
Most people imagine that all animal welfare organistions will have what are called 'no kill' policies, but it's not always so. No matter how much money is donated, there will always be more animals awaiting adoption than there are adopters. More pets than there are spaces for them, if you like. The bigger the group, the bigger the problem. While the RSPCA have the biggest national network of rescue centres, they also get sent the largest number of unwanted or lost pets and as much as they exist to help animal welfare, they still put down thousands of pets every year.
Who to Help?
We all have our own preferences, as will you, but animal welfare is a community issue so we encourage you to support and help animal welfare organisations in your local area, whatever their type, preferably those with 'no kill' policies because they will struggle more. If you can't find a local rescue group, national organisations such as Cats Protection and Dogs Trust also have 'no kill' policies and will probably have a branch near you.
Charities with 'no kill' policies, often with extremely limited resources, are obliged to concentrate their efforts and resources on caring for and rehoming pets. Their policy of not killing pets without good reason means they need your money and support more than others. Please bear that in mind when volunteering help or making donations.