Stokenchurch Dog Rescue, Stokenchurch
Pet Rescue and Pet Welfare Groups
Stokenchurch Dog Rescue is involved with pet welfare and is always looking for people who are interested in adopting and giving new homes to pets that need rehoming. If you want to get in touch, please remember that organisations like this typically only work during office hours and may take a little time to answer emailed enquiries.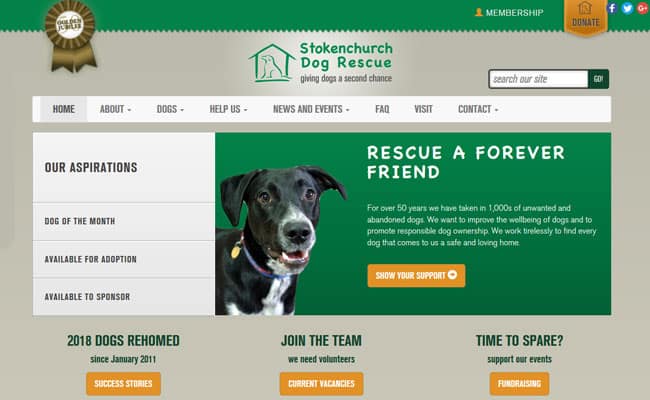 Stokenchurch Dog Rescue
Pet Types :Dogs Only
Town/City :Stokenchurch
County :Buckinghamshire
Contact Tel :01494 482695
Website :Click to visit website
Full Address
Tower Farm, Oxford Road, Stokenchurch, Bucks. HP14 3TD
Information and Enquiry Form
Stokenchurch Dog Rescue, Stokenchurch – Stokenchurch Dog Rescue is based in Stokenchurch, Buckinghamshire. The rescue centre has taken in thousands of unwanted or abandoned dogs over the past 50 years, and the centre works tirelessly to find every homeless dog a new and permanent home. Our aim is to improve the wellbeing of dogs and also to promote responsible dog ownership. Stokenchurch Dog Rescue places emphasis on finding the the right 'family' for its dogs. Each new dog taken in is asssessed and once we have an understanding of a dog's personality and behaviour we are able to make it available for adoption. Dog lovers interested in adopting can visit Stokenchurch Dog Rescue to see the dogs that are available for adoption and are encouraged to build up a bond with the dog they have chosen before the dog is taken to its new home. As part of this process our staff check all potential new owners to ensure dogs are matched with the right homes.
Enquiry Form
Animal Welfare Groups often have limited manpower to deal with email enquiries so please don't use this form unless you are interested in adopting a pet, would like to make an appointment to view a pet you are interested in adopting, or unless you are volunteering to help in other ways. For the same reason, some pet rescue organisations may take several days to reply, so please be patient! Thank you.