Pet Rescue and Pet Welfare Organisations
The animal welfare / pet rescue / rehoming organisation below is involved with pet welfare and is looking for people who are interested in giving new homes to pets that have been abandoned or are without homes. If you want to get in touch, please remember that organisations like this typically only work during office hours - so please don't telephone at other times - and may take a little time to answer emailed enquiries.
Animal Welfare - Wimbledon Greyhound Welfare, Hersham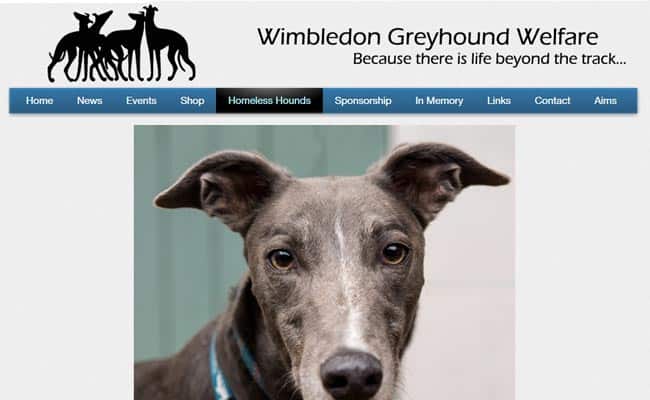 Wimbledon Greyhound Welfare
Pet Types :Dogs Only
Location :Hersham
Contact Tel :01932 224 918
Website :http://www.hershamhounds.org.uk/
Postal Address :
Burhill Kennels, Turners Lane, Hersham, Surrey. KT12 4AW
Information and Enquiry Form
Wimbledon Greyhound Welfare, Hersham – Wimbledon Greyhound Welfare's aim is to relieve the suffering of greyhounds and other sighthounds who are in need of care and attention. Wimbledon Greyhound Welfare provides and maintains kennel, refuge, rescue home and support facilities for the care and rehoming of unwanted greyhounds, and provides treatment for sick, injured or ill-treated greyhounds. WGW will never put a healthy dog to sleep.
Enquiry Form
Animal Welfare Groups often have limited manpower to deal with email enquiries so please don't use this form unless you are interested in adopting a pet, would like to make an appointment to view a pet you are interested in adopting, or unless you are volunteering to help in other ways. For the same reason, some pet rescue organisations may take several days to reply, so please be patient! Thank you.
https://adoptable.co.uk/adopt/wp-content/uploads/2016/10/surrey-hersham.jpg
400
650
Wimbledon Greyhound Welfare
https://adoptable.co.uk/adopt/wp-content/uploads/2016/10/adoptable-logo-4-600.jpg
Wimbledon Greyhound Welfare
2016-10-17 00:00:00
2016-11-06 07:59:18
Wimbledon Greyhound Welfare, Hersham