Pet Rescue and Pet Welfare Organisations
The animal welfare / pet rescue / rehoming organisation below is involved with pet welfare and is looking for people who are interested in giving new homes to pets that have been abandoned or are without homes. If you want to get in touch, please remember that organisations like this typically only work during office hours - so please don't telephone at other times - and may take a little time to answer emailed enquiries.
Animal Welfare - Birmingham Dogs Home, Wolverhampton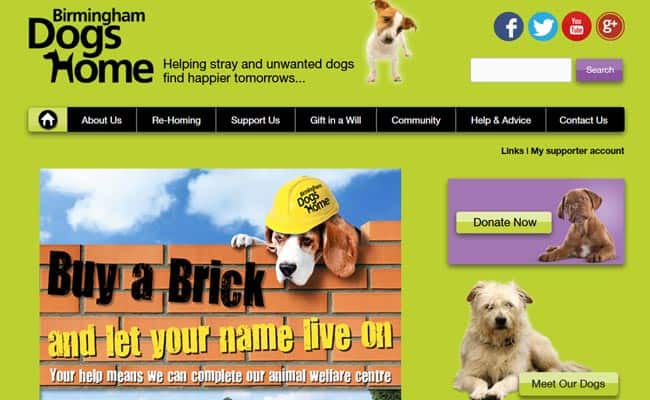 Pet Types :Dogs Only
Location :Wolverhampton
Contact Tel :01902 790 618
Website :http://www.birminghamdogshome.org.uk/
Postal Address :
Sunnyside Centre, Dark Lane, Coven, Nr Wolverhampton WV10 7PN
Birmingham Dogs Home, Wolverhampton – The Birmingham Dogs Home aims to rescue, reunite and re-home the lost, abused and abandoned dogs from the streets of the West Midlands and South Staffordshire. While the Birmingham site houses our head office, our second site – Sunnyside Kennels – in Coven, Wolverhampton, is a showpiece 21st century home built at the cost of £2m and opened in September 2002. Sunnyside houses 100 strays in state-of-the-art accommodation complete with veterinary consulting room and isolation unit for dogs requiring special, one-to-one care and treatment.
https://adoptable.co.uk/adopt/wp-content/uploads/2016/10/wmids-birmdogs.jpg
400
650
Birmingham Dogs Home
https://adoptable.co.uk/adopt/wp-content/uploads/2016/10/adoptable-logo-4-600.jpg
Birmingham Dogs Home
2016-10-17 00:00:00
2016-11-06 08:16:08
Birmingham Dogs Home, Wolverhampton