Celia Hammond Animal Trust Hastings, Hastings
Pet Rescue and Pet Welfare Groups
Celia Hammond Animal Trust Hastings is involved with pet welfare and is always looking for people who are interested in adopting and giving new homes to pets that need rehoming. If you want to get in touch, please remember that organisations like this typically only work during office hours and may take a little time to answer emailed enquiries.
Celia Hammond Animal Trust Hastings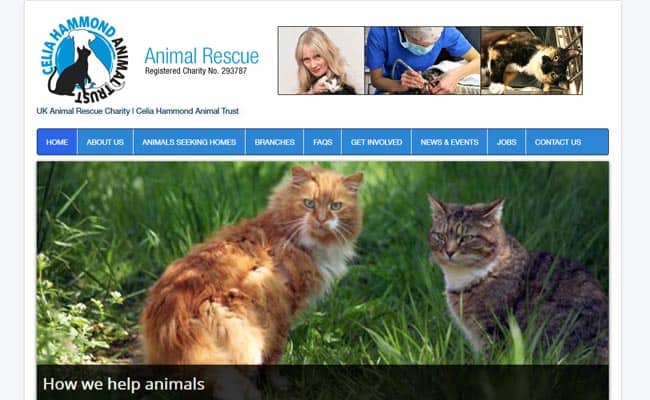 Celia Hammond Animal Trust Hastings
Pet Types :Cats Only
Town/City :Hastings
County :East Sussex
Contact Tel :01424 882198
Website :Click to visit website
Full Address
Greenacres Rehoming Centre, Stubb Lane, Brede, East Sussex TN31 6BT
Information and Enquiry Form
Celia Hammond Animal Trust Hastings, Hastings – The Celia Hammond Animal Trust includes two London Veterinary Clinics, the East Sussex Cat Sanctuary and Head Office. We have all sorts of cats needing homes – from pairs of kittens to elderly cats; cats needing homes with gardens and cats suitable for indoor-only homes, single cats, pairs or trios plus feral and semi-feral cats who are seeking suitable outdoor homes.
Enquiry Form
Animal Welfare Groups often have limited manpower to deal with email enquiries so please don't use this form unless you are interested in adopting a pet, would like to make an appointment to view a pet you are interested in adopting, or unless you are volunteering to help in other ways. For the same reason, some pet rescue organisations may take several days to reply, so please be patient! Thank you.