Hedgehog Haven Rescue, Frinton-On-Sea
Pet Rescue and Pet Welfare Groups
Hedgehog Haven Rescue is involved with pet welfare and is always looking for people who are interested in adopting and giving new homes to pets that need rehoming. If you want to get in touch, please remember that organisations like this typically only work during office hours and may take a little time to answer emailed enquiries.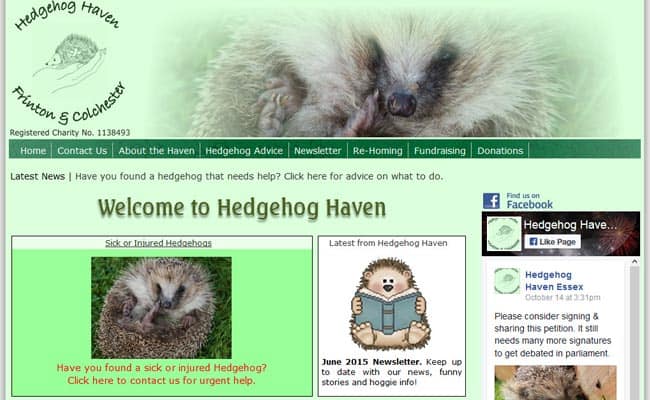 Hedgehog Haven Rescue
Pet Types :Small Pets
Town/City :Frinton-On-Sea
County :Essex
Contact Tel :07709 767511
Website :Click to visit website
Full Address
19 Warley Way, Frinton-On-Sea, Essex CO13 9PA
Information and Enquiry Form
Hedgehog Haven Rescue, Frinton-On-Sea – Hedgehog Haven, based in Frinton-On-Sea in Essex was established in 2007. We learned about the hedgehogs and their struggle to survive, and decided to set up a small rescue centre in order to give them the best possible chance in life. We provide a rescue and rehabilitation service, funding veterinary treatment, surgery and medication where needed. We regularly receive hedgehogs who are victims to vehicles, poisoning by slug pellets or discarded litter. We also take in juveniles who would be unlikely to survive hibernation without help. After wintering at the Haven, these hedgehogs are then released back into the wild the following spring.
Enquiry Form
Animal Welfare Groups often have limited manpower to deal with email enquiries so please don't use this form unless you are interested in adopting a pet, would like to make an appointment to view a pet you are interested in adopting, or unless you are volunteering to help in other ways. For the same reason, some pet rescue organisations may take several days to reply, so please be patient! Thank you.