Wanderers Haven Animal Sanctuary, Upminster
Pet Rescue and Pet Welfare Groups
Wanderers Haven Animal Sanctuary is involved with pet welfare and is always looking for people who are interested in adopting and giving new homes to pets that need rehoming. If you want to get in touch, please remember that organisations like this typically only work during office hours and may take a little time to answer emailed enquiries.
Wanderers Haven Animal Sanctuary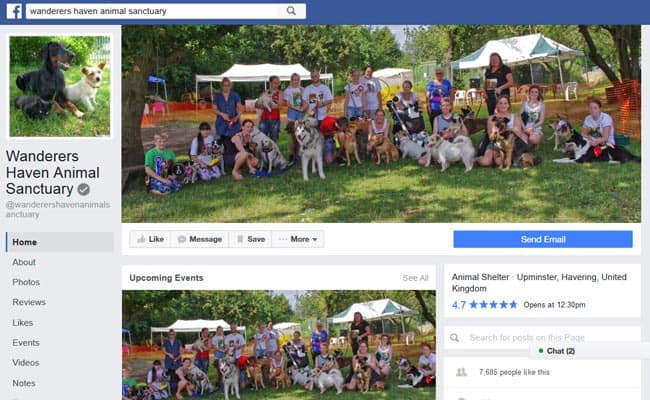 Wanderers Haven Animal Sanctuary
Pet Types :Many Types
Town/City :Upminster
County :Essex
Contact Tel :07763 646257
Website :Click to visit website
Full Address
Brookmans Park Drive, Front Lane, Cranham, Upminster, Essex RM14 1LW
General Information
Wanderers Haven Animal Sanctuary, Upminster – Founded in 1961, the Wanderers Haven Animal Sanctuary in Cranham, Essex rescues many types of animals, including horses, ponies, goats, sheep, ducks, geese, chickens, cats, dogs, rabbits, guinea pigs, along with other small animals and birds. We have a non destruction policy and any animals that come into our care stay with us until they are rehomed. Some animals which are unsuitable for rehoming live permanently at the sanctuary. All dogs and cats rehomed are neutered before adoption, and if animals aren't old enough, a neutering agreement will be signed by new owners.
Enquiry Form
Animal Welfare Groups often have limited manpower to deal with email enquiries so please don't use this form unless you are interested in adopting a pet, would like to make an appointment to view a pet you are interested in adopting, or unless you are volunteering to help in other ways. For the same reason, some pet rescue organisations may take several days to reply, so please be patient! Thank you.
Sorry, email not available - Please contact by phone or in person.