Polly Parrot Rescue UK, Manchester
Pet Rescue and Pet Welfare Groups
Polly Parrot Rescue UK is involved with pet welfare and is always looking for people who are interested in adopting and giving new homes to pets that need rehoming. If you want to get in touch, please remember that organisations like this typically only work during office hours and may take a little time to answer emailed enquiries.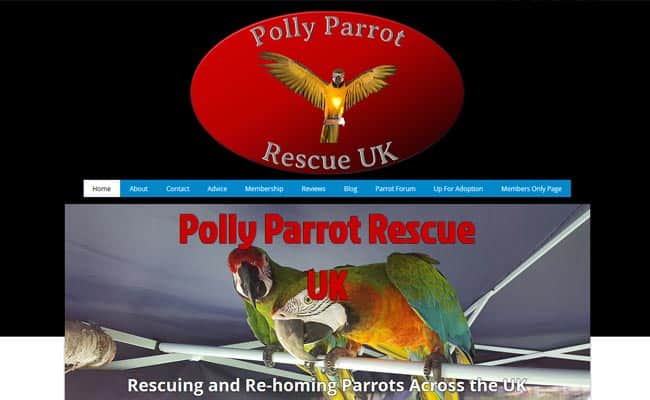 Polly Parrot Rescue UK
Pet Types :Small Pets
Town/City :Manchester
County :Greater Manchester
Contact Tel :0161 286 8645
Website :Click to visit website
Full Address
82 Overlea Drive, Manchester, M19 1LS
General Information
Polly Parrot Rescue UK, Manchester – Polly Parrot Rescue UK in Manchester takes in parrots from all over the UK and gives them a new home in a household that suits their needs. This non profit organisation is run entirely by volunteers, who travel across the United Kingdom picking up birds that owners can no longer care for. All the birds we take in are adopted by members of Polly Parrot Rescue UK. We personally homecheck each of our members to ensure they are suitable to adopt the birds. Anybody wishing to adopt a bird must first fill in a membership application.
Enquiry Form
Animal Welfare Groups often have limited manpower to deal with email enquiries so please don't use this form unless you are interested in adopting a pet, would like to make an appointment to view a pet you are interested in adopting, or unless you are volunteering to help in other ways. For the same reason, some pet rescue organisations may take several days to reply, so please be patient! Thank you.
Sorry, email not available - Please contact by phone or in person.